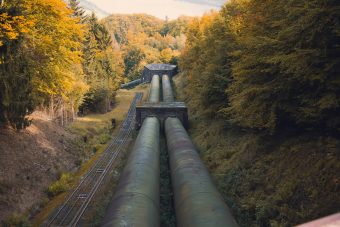 Gas stakeholders underlined that coordinated actions and measures were the best response to ensure the stability of the regional gas system following the Russian invasion of Ukraine.
The meeting under the South-East European Gas (SEEGAS) initiative proposed concrete measures to accelerate regional gas market integration and gas supply diversification, which is important not just for Ukraine but also for the South-East and East European countries vulnerable to energy disruptions from Russia.
The conclusions of the SEEGAS Joint Steering Committee meeting and the extraordinary crisis response meeting held in Vienna on 17 and 18 March can be accessed via the link below.
At the extraordinary meeting, the Ukrainian gas transmission system operator, GTSOUA, briefed the participants on the current situation and challenges faced by Ukraine and stressed the importance of improving Ukraine's energy security by adding firm capacities with its neighbours and opening up the Trans-Balkan corridor.
The better utilization of the Trans-Balkan Pipeline, as a means of bringing gas through the Balkan countries to Ukraine and Moldova in reverse mode, will be addressed in a feasibility study being prepared by the Secretariat.
At its regular meeting, the SEEGAS Joint Steering Committee recognized the urgent need to advance the gas market integration process at the political level and continue discussions with relevant stakeholders and associations. Possible solutions to the high commodity prices and volatility on the market were also discussed.
The remainder of the meeting was dedicated to the continuation of SEEGAS activities to implement an effective commodity clearing system for natural gas transactions.
About SEEGAS: chaired by the Secretariat, SEEGAS is a well-established platform bringing together gas transmission system operators, gas exchanges and other stakeholders in the SEEGAS region to work together to support the creation of a competitive liquid gas market in accordance with the EU acquis, and ultimately benefit end-consumers through increased competition in gas trading.
Source: Energy Community