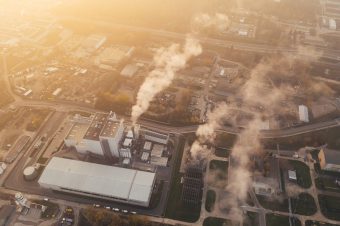 As science reveals more and more links between air pollution and the effects of COVID-19, the pressure is mounting on the European Commission to set high ambitions in the upcoming revision of the EU's Air Quality Directive.
It is no secret that air pollution is heavily associated with a wide range of diseases. And now scientists have started new research in the context of the COVID-19 pandemic: the relation between infectious diseases, such as COVID-19, and air pollution.
At an event hosted by the European Public Health Alliance (EPHA) Thursday (February 10), two scientists made it clear that there is an increasing amount of evidence that the levels of air pollution could have worsened the spread and severity of COVID-19.
A study by the Dutch consultancy CE Delft investigating the situation in the Netherlands states that "if air pollution were lower, fewer COVID-19 control measures would have been necessary" and "had policy efforts to prevent air pollution been stronger, significant social costs could have been prevented."
But despite these initial results, more research is needed in the field.
"The relationship between air pollution and virus transmissibility is still uncertain, so we need more research (…). Nevertheless, we can say that the relationship between air pollution and virus transmission forms an additional argument for ambitious air quality policy," said Daan Juijn, co-author of the Dutch study 'Air pollution and COVID-19'
He was supported by Annette Peters, a researcher at Helmholtz Munich's Institute of Epidemiology, who has also been looking into this issue.
"There is emerging evidence that air pollution is linked to infectious diseases, something we may have overlooked before. The pandemic situation is complex and studies are needed to understand the impacts fully, so it's still early days. However, action to reduce air pollution is needed," she said at the event.
The Dutch study focused on the COVID-19 situation and levels of air pollution in the Netherlands, concluding that their results indicate "the social costs [both economic and non-economic such as eg well-being] of the additional COVID-19 control measures that were required due to air pollution amount to around 11 billion euros. This equals around 1.5 per cent of Dutch GDP."
In that context, Juijn pointed out that these numbers could be higher in countries with higher levels of air pollution. Both he and Peters called for more research in the area.
Higher ambitions in the updated Air Quality Directive
Lockdowns enforced to contain the spread of COVID-19 led to a temporary increase in air quality. Despite this, the European Environment Agency (EEA) said in a report in November 2021 that air pollution still accounts for 307,000 premature deaths a year in Europe alone.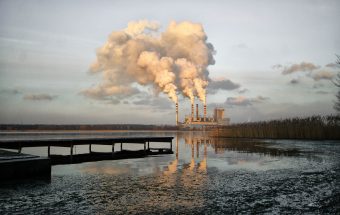 The EEA's air quality viewer shows the levels of fine particulate matter measured in cities in Europe, which reveals that the largest proportion of the most polluted cities is in the eastern and southern parts of the continent.
Following the launch of the World Health Organisation's new Global Air Quality Guidelines in September, the European Commission has begun to look into a revision of the EU's Air Quality Directive, which dates back to 2008, and is set to present its proposal in the third quarter of this year.
It will take a lot of effort to reach the very ambitious goals set by the WHO, Vicente Franco, policy officer at the Commission's DG Environment, said at the event.
"Everything is on the table," he said, adding that along with reviewing the legislative framework, they are reviewing many elements such as sanctions, the use of air quality modelling, improvements on how monitoring is done, and how member states should prepare air quality plans.
"One of the elements of feedback that we got from stakeholders, including member states, is that perhaps these aspects of monitoring, modelling and air quality plans were under-specified in the directive, and they would welcome a higher level of harmonisation of specification of how things should be done," Franco said.
Until then, said Ugo Taddei, director of nature and health at Client Earth NGO, "we need very strong policies to put us on the right track to tackle this human health crisis caused by air pollution because the figures are quite shocking".
"This needs a very strong answer from policymakers and civil society."
Source: EURACTIV.com