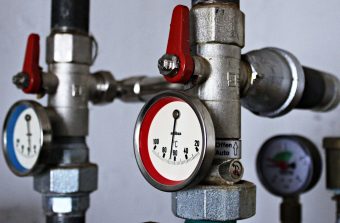 The Energy Community held its fourth South-East European Gas (SEEGAS) Joint Steering Committee meeting in Vienna on 30 June and 1 July. Participants agreed that the risks of a Russian gas supply disruption in the region can only be addressed through further market integration and the harmonisation of market rules, as well as trading and post-trading structures on regional gas exchanges. The meeting focused on how to fast-track the integration of gas infrastructure and markets in central, southern and eastern Europe. In order to react to the ongoing gas crisis effectively, the meeting was joined by representatives from the European Commission, ACER, EBRD, USAID, ENTSOG, Europex and EFET.
An internal Energy Community risk assessment found that three Energy Community Contracting Parties – Bosnia and Herzegovina, Moldova and North Macedonia – might be highly exposed to disruptions because of reliance on limited infrastructure and insufficient financial resources to secure alternative natural gas supplies.
Participants agreed that the delay in signing interconnection agreements between Bulgaria – Turkey and Bulgaria – North Macedonia was one of the biggest regional challenges and the Bulgarian gas transmission system operator, Bulgartransgaz, welcomed proposed assistance from the EU to accelerate the process.
In this context, participants acknowledged the value of the SEEGAS project, which provides a much-needed platform for Energy Community and EU stakeholders to discuss critical issues including the importance of having in place interconnection agreements between EU Member States and Energy Community Contracting Parties, access to supplies and transmission capacity and removing regulatory bottlenecks. The Energy Community Secretariat will propose solutions on how these challenges could be overcome in a study to be published in September 2022.
The Ukrainian gas transmission operator GTSOU and the storage operator Ukrtransgaz also highlighted the importance of European companies working together with Ukraine to transit gas via this country and to store it in its facilities. Ukrtransgaz said over 1,000 domestic and non-resident clients had signed contracts to store gas in Ukraine in recent years and pointed out that many companies could use Ukrainian storage facilities to comply with EU-mandated targets for 2022.
The meeting took stock of plans by the EU to introduce a joint procurement platform and discussed the introduction of possible new measures including a gas price cap or destination clauses on volumes sourced via the joint procurement platform. Representatives of regional exchanges illustrated the impact of the recent price volatility and national government measures to stabilize markets on liquidity.
The SEEGAS Joint Steering Committee welcomed the decision of the EBRD to expand the Crisis Response Package currently supporting Ukraine and Moldova to neighboring countries.
Detailed information can be found in the conclusions of the meeting.
About SEEGAS: chaired by the Secretariat, SEEGAS is a well-established platform bringing together gas transmission system operators, gas exchanges and other stakeholders in the SEEGAS region to work together to support the creation of a competitive liquid gas market in accordance with the EU acquis, and ultimately benefit end-consumers through increased competition in gas trading.
Source: Energy Community