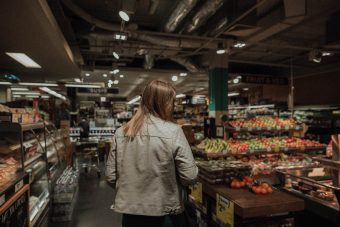 Tesco and WWF have teamed up and committed to halve the environmental impact of shopper's baskets within a year.
The four-year partnership between the nation's largest retailer and the environmental organisation aims to eliminate food and packaging waste while encouraging customers to buy more sustainable products.
Research conducted by the two organisations reveals nearly 80% of shoppers want supermarkets to offer more responsibly sourced, sustainable food.
The supermarket and environmental body want to help educate the 59% of the public that say they are confused about which foods are sustainable and dispel the myth believed by 75% of shoppers that cost was a barrier to going green.
Tanya Steele, the WWF's UK CEO, said: "Demand for food poses one of the biggest dangers to our planet. It's the leading cause of deforestation, destroying countless habitats and threatening wildlife to the point of extinction.
"We have the power to not only stop but to reverse the damage, if we act now. That is why we are delighted to be partnering with Tesco, to help create a food system that doesn't cost the Earth."
Source: Energy Live News