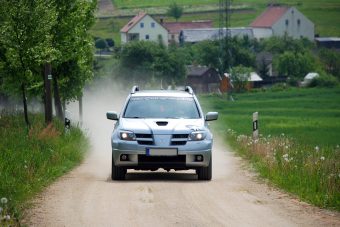 Every few years, the Union of Concerned Scientists takes a look at the auto industry's emission reduction progress as part of our Automaker Rankings series of reports.
This year's analysis, based on model year (MY) 2017 vehicles, shows that the industry has once again reached the lowest levels yet in both smog-forming and global warming emissions from new vehicles, despite the fact that many off-the-shelf technologies are deployed in less than one-third of all new vehicles. Unfortunately, this record-setting trend in progress also shows some indications of slowing down, with Ford and Hyundai-Kia showing no progress towards reducing global warming emissions, and Toyota actually moving backwards.
At the same time, the industry spearheaded an effort to re-litigate fuel economy and emissions standards set through 2025, and this report comes out while a proposal from the current administration responding to their request that would completely halt progress in the industry at 2020 levels sits awaiting public release. Therefore, while this year's Automaker Rankings highlights some of the progress made by leaders in the industry to move forward on the technology front, it's also critical that on the political front these companies stand up to the administration to ensure the rest of the industry continues to move forward on reducing emissions.
Read more: Eco Watch