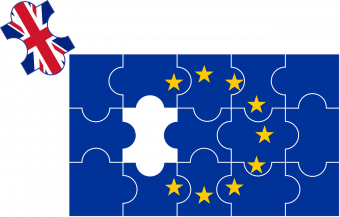 Plans for the world's first tidal lagoons off the coast of South Wales could be bolstered by Britain's exit from the European Union, according to the developer pledging thousands of new jobs if the project is built.
"Brexit doesn't do any harm," said Mark Shorrock, head of Gloucester-based Tidal Lagoon Power Ltd. "There's a bunch of Brexiteers that said, 'You're in the front rank of projects that we want to see happen."
Tidal Lagoon Power plans to build a rock wall 11.5 kilometers long, enclosing an area in Swansea Bay where 16 turbines will generate 320 MW of power from the ebb and flow of ocean tides. The 1.3 billion-pound ($1.7 billion) project is currently under review by the Department of Energy and Climate Change, which may make a decision as early as November on whether to provide subsidies.
Similar projects have been done before in the form of barrages run across a river or body of water, forcing the current to flow past hydroelectric turbines. Tidal barrages have been built in La Rance in northern France and Sihwa Lake in South Korea. The lagoons don't fully obstruct the flow of water and has less of an impact on the environment. It's also cheaper to build, according to Bloomberg New Energy Finance.
Swansea's tidal lagoon could be "a hallmark" global export industry for the U.K., according to Mark Elborne, chief executive officer of General Electric Co.'s U.K. unit. "The potential depreciation of sterling arguably makes the U.K. more competitive from an export perspective," he wrote in an article in The Times on July 4.
A decision to move ahead with the project would aid a region of the U.K. that's suffered lost industry and high unemployment. More than 51 percent of voters in Swansea, located 187 miles west of London, voted to leave the EU.
"If you take the EU out of the equation, a whole bunch of the hoops that regulators make us jump through go away," Shorrock said. "We wouldn't support those hoops going away, but they would go away."
The U.K.'s decision on June 23 to quit the EU sent financial markets into turmoil, raising questions about how the country will raise the 100 billion pounds it needs to invest in power generation. The country's dilemma has been compounded by expectations that more than a dozen coal-fired plants will be shut down by 2025.
Tidal Lagoon Power is stepping into the energy fray by promising a carbon-free path toward power that will also create jobs. Shorrock has offered to secure 50 percent of the materials needed for the project from Wales, and another 15 percent from the rest of the U.K. Even if the local sourcing inflates costs by 20 million pounds, he said the potential for employment has been a specific draw.
A cross-party group of lawmakers will meet to give their support to a series of new lagoons. Four out of five Conservative MPs and local councilors said they backed the project in a Com Res poll commissioned by the company earlier this year. Charles Hendry, a former energy minister, is due to report back later this year on a government-commissioned inquiry into how the lagoons would benefit the U.K economy.
A government power purchase agreement for the Swansea lagoon would allow Shorrock to start raising debt early next year, reaching financial close in late summer 2017. That would trigger a five-year build-out program, creating as many as 1,850 jobs, he said.
"If we're making it in the U.K., putting in 120-year-life assets and we get an export industry and lots of it is in Wales, that could be 17 billion pounds into the Welsh economy. It's huge — huge," said Shorrock, who previously worked in the wind industry.
While the project may be novel, its components are not. The "dumb construction" that Shorrock describes consists of a giant wall creating an 11 kilometer square lagoon off the coast, fitted with 16 turbines, similar to the kind deployed in thousands of river-based hydroelectric projects. What's new is that the turbines have variable speeds and can operate with the tide flowing in both directions, says Mike Unsworth, director of engineering and construction for Tidal Lagoon Power.
Each turbine will have a diameter of 7.2 meters, about as wide as the Channel Tunnel. They will be made by General Electric Co. and Andritz AG. The entire project will require about 92,000 tonnes of steel.
Swansea is just the start of Shorrock's vision. By 2020, the company wants to give the green light to a larger 2.7-GW lagoon stretching from Cardiff to Newport, east of Swansea, which would deliver electricity more cheaply than solar power, he said.
Another four planned projects around the coastline of the U.K. could create an industry employing as many as 70,000 people, supplying as much as 8 percent of Britain's power supply, according to the company. The lagoons would have a walkway and may also boost tourism, offer new sporting opportunities, such as regattas, and create protection for parts of the U.K. susceptible to flooding.
Source: renewableenergyworld.com