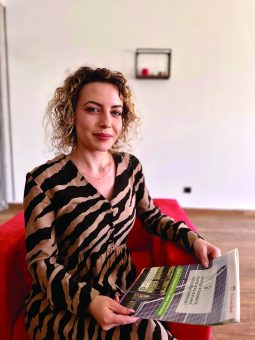 We are all witnesses that the climate is changing faster and that global warming threatens the very survival of the planet and all its inhabitants. Research confirms that humans are to blame for all of this. If we cause the problem, we are the only ones who can offer a solution.
How to translate our words into action? Is it possible for us as individuals to do something really significant about it?
The answer is "yes"; it is possible. One of the key ways is to be determined to start using renewable energy sources.
Sun-generated energy
Solar energy is one of the biggest and inexhaustible sources of green energy. People have been using it for more than 2,000 years. The ancient Greeks and Romans used concave mirrors to direct the sun's rays onto a target and set fire to enemy ships. Today, instead of mirrors, we have photovoltaic solar panels and systems that absorb sunlight and generate electricity, which we then use to supply households, power cars, production plants and even entire cities.
How can we become users of solar energy? First of all, we need to become aware of all the benefits of its use.
IN FOCUS:
Bank as an advisor and financial supporter
Having understood why solar energy is the energy of the future, the next step is the investment. We learned from Marina Mijić, Head of the Energy Efficiency and Environmental Unit at ProCredit Bank, that using solar panels and solar systems is no longer science fiction for us.
"Someone might wonder why people from our bank took it to explain why and how to invest in renewable energy sources, specifically solar. The answer is simple – ProCredit Bank has been actively engaged in green investments for more than a decade. The green loan portfolio already makes up almost 20 per cent of the total portfolio of ProCredit Group.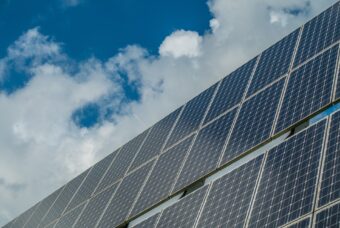 Our team consists of available environmental protection experts who know every step of the solar investment process. They can explain to you why it is good to invest in solar systems, what exactly you and your household get from it and what the benefits are for nature. They can also explain the financial construction in detail and give you the proper justification for the investment but also recommend adequate manufacturers and subcontractors with the best performance. Because we are committed to environmental protection as an institution, we have developed an appropriate organizational framework to support it. Our special department deals with environmental protection and renewable energy sources. Although massive investments in renewable energy sources have been made recently, we have been doing it for a decade, and we can say that our banking advisors have good expertise in this area of financing. Implementing solar technologies in households will immediately show its good sides, while the justification for the investment will be more than obvious in the long run. The maturity of the return on the investment has decreased significantly, almost halved, so you should take advantage of the current market opportunities and invest in something that helps us and everyone around us," says Ms Mijić.
ProCredit Bank
Read the story in the new issue of the Energy portal Magazine RENEWABLE ENERGY SOURCES