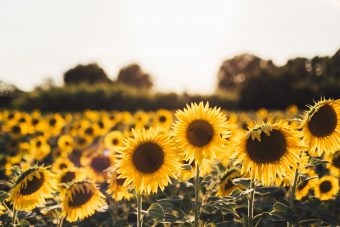 The government of the Republic of Serbia adopted the Decree on determining the programme of financial support for agricultural producers of sunflower in 2022 in order to preserve the stability of the income of producers of this oilseed.
The decree was adopted considering that it is necessary to maintain the food security of the population and mitigate the consequences of the current situation caused by the increase in input prices and the drought affecting agricultural production.
At the session, the decree limiting the amount of the difference in the purchase price of sunflower was adopted with the aim of protecting the market and preventing deformations in the formation of the price of sunflower, which predominantly participates in the formation of the price of edible sunflower oil, and which is extremely important for the supply of consumers, especially poorer social category.
At the session, the Decision on the temporary ban on the export of Euro diesel EN 590 was adopted and amended, extending the ban for another seven days.
Adopting this measure will prevent possible damage to the economy and citizens, given that the energy crisis on the world market continues to cause a threat of a critical shortage of this essential commodity for the citizens of Serbia.