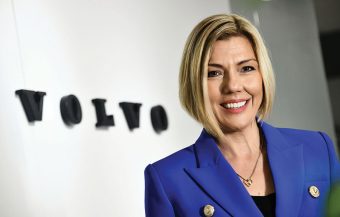 Modern society is completely reliant on transport modes that cover long distances in a short time. Considering that traffic represents one of the most important sources of environmental pollution, it is not surprising that around 60 per cent of all polluting substances in the air come from exhaust gases. Electrification of traffic can significantly reduce emissions of harmful gases, which will greatly affect the quality of the air we breathe.
The Swedish manufacturer of motor vehicles, Volvo, pays special attention to the reduction of harmful gas emissions, as well as saving and conserving energy and reducing the impact on the environment and climate change. We spoke with Dragana Krstić, General Manager of Volvo Trucks Group for the Adriatic South region, about the novelties this company has in store and their operations in Serbia.
IN FOCUS:
How long has Volvo been operating in Serbia? What can you tell us about your work in the company?  
In the spring of 1998, the Volvo Truck Corporation opened a branch in our country. The company grew year-on-year and expanded its offer and range of services, but the intimate, friendly relationship and care for each customer remained unchanged. With such an approach, we quickly became market leaders. Volvo also invested in the showroom and service network – it opened its own modern business, sales and service centre in Novi Banovci, while showrooms and service centres in Novi Sad, Čačak and Niš were adapted to specific needs.
I have been with Volvo since the launch of its business in Serbia. Over the years, I worked in various positions and had the opportunity to get to know in detail all segments of the company's operations. I was appointed General Manager on January 1, 2017, and before that, I worked in the position of regional Financial Director in Volvo Trucks companies in Serbia, North Macedonia, Bosnia and Herzegovina, Croatia and Slovenia. In my career, I encounter many challenges, but with the help of my colleagues, we overcame all obstacles easily.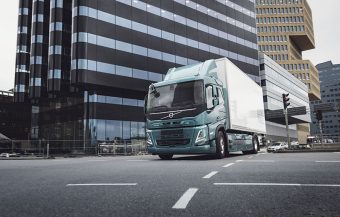 Volvo Trucks has presented its hydrogen-powered electric trucks. What novelties do you have in store for us and when can we expect these vehicles to hit the road?
Hydrogen-powered fuel cell trucks, which emit only water vapour, will be an important part of Volvo Trucks' zero-emission product portfolio. These zero-emission trucks use hydrogen to generate the truck's own electricity and can be used for long trips, thus making them suitable for longer hauling tasks. These trucks are tested on public roads and to make it even more challenging, the tests were conducted above the Arctic Circle in northern Sweden in extremely cold conditions. So far, all the tests have been going well.
Hydrogen fuel cell electric trucks will be particularly suitable for longer distances and when battery-only use is not an option – for instance, in rural areas without charging infrastructure. All required checks are followed by tests done with carriers and we expect these trucks to be available for road use in the second half of this decade.
What does Volvo Trucks offer to its customers in terms of emission-free transport?
For hauliers who want to provide emission-free transport, Volvo Trucks currently offers six different electric-battery models, as well as trucks that run on renewable fuels, such as biogas. We must act now to stop global warming. Regardless of the transport tasks or the places in the world where our customers do business, waiting is not an option. In a few years, our clients will be able to completely eliminate CO2 emissions from their trucks.
After the first quarter of 2023, we have sold almost 5,000 electric trucks in 40 countries. During the first quarter of 2023, a total of 600 16-tonne electric trucks were registered in Europe, more than four times compared to the same period in 2022. We also saw an increase in the number of new truck orders in the first quarter of 2023.
Interviewed by: Milica Radičević
Read the story in the new issue of the Energy portal Magazine RENEWABLE ENERGY SOURCES