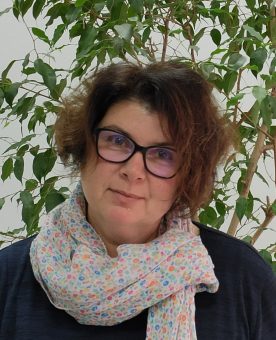 Almost every piece of advertising, from cosmetics to vehicles, is imbued with green themes, while in reality, they could be found in traces. This trend is also present in spatial planning of cities, where green construction often ends up not even including the green colour of the facade, and green areas are reduced to having a single planter. In competition with concrete surfaces, green surfaces are unfortunately doomed to defeat.
We spoke with Marija S. Ostojić, graduate forestry/ landscape architecture engineer, about the problems of green infrastructure in cities, its importance and possible solutions that would satisfy the needs of both urban planning and nature.
Quality infrastructure
Green infrastructure is a system of interconnected green spaces, which cumulatively affect the environment and consist of parks, nurseries, protected areas, green lawns and other types of green areas. The more connected they are and have better continuity, the better their effect. Certain prerequisites need to be met beforehand to establish themselves, survive, function and give their maximum. Just as there are prerequisites for other types of infrastructure – sewage, gas pipelines, water supply or heating – there are also conditions regarding planning and implementing good green infrastructure.
"The basic compounding unit of the green infrastructure should span at least 100 square metres and include at least one tall tree, one from the middle category, bushes, and a lawn to be considered multi-storey and diverse. High categories of greenery must be at a certain distance from underground installations. In that sense, when planning green spaces, the space must be synchronized with the underground and above-ground installations routes," Marija points out.
IN FOCUS: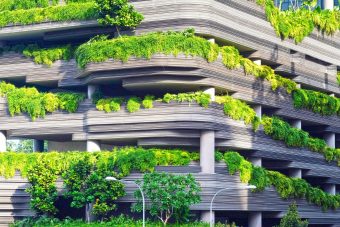 Their function is to protect us from air pollution but also severe heat that leads to the formation of heat islands and floods. Furthermore, they improve soil quality and restore the biodiversity of flora and fauna. As Marija explains, another important influence is improving the overall psychophysical condition of the urban population since being in nature positively affects health, and the proximity of such environments promotes physical activity. Also, green infrastructure has a social aspect, as it is a place to meet, socialize and get to know each other. A town centre has the smallest percentage of green spaces. However, as the city grows and develops, the suburbs tend to compete with this feature characteristic of city centres.
"Considering the ever-growing urbanization and the desire to obtain the maximum square footage of residential, business and other space, plots are being "sealed", that is, the occupancy of above-ground and underground facilities is increasing," explains Marija.
For a city to be sustainable and healthy, the size of green spaces should be considered in reference to the city's pollution as one of the main indicators of whether there are enough green spaces. Nevertheless, it is important to note that the composition of green spaces is very significant, that is, its "building elements". It is not the same if a green area consists only of a lawn or other growing plants. Trees that grow in-between concrete slabs or plants that are growing in limited spaces, such as pots and planters or a green roof with a maximum height of between 80 and 120cm of the substrate, cannot grow properly and possess adequate qualities. Hence they cannot have the same positive impact on the living environment as a tree that grows freely. As Marija explains, the tree's roots have limited space to grow, so the above-ground segment develops accordingly, i.e. it stagnates and cannot achieve its full, maximum function.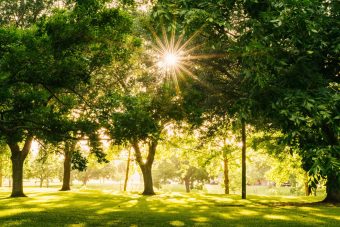 Speaking about green roofs and facades, Marija says they represent a technological shift in response to urbanization and the disappearance of vacant land. They improve the microclimate, reduce the effect of heat islands, bind toxic particles and dust, and increase the water capacity. However, it should be noted that rainwater mostly goes into the rain sewers, not into the soil. Also, green roofs reduce noise and energy needed for cooling and heating the building, protect and extend the life of waterproof materials and more. Although they are currently the best way to green up built environments and contribute to a better quality environment, we should not give up on creating green spaces on the ground, which are significantly more effective.
Still, buildings are greener in advertisements than in reality.
"The terms 'green', 'greenery' and 'oasis' are commercialized. Any term that evokes nature, a garden, shade or chirping birds is used for marketing purposes. The presentations for customers are bursting with images of greenery, and once the use permit for a building is issued, there is no trace of greenery anymore," Marija warns. She adds that foreign investments have grown awareness about the need to construct and maintain green spaces eventually.
"Namely, a certain space is subject to planning and designing conditions, and for a property developer to obtain a building permit, they need to meet these conditions," Marija explains.
Prepared by: Katarina Vuinac
Read the story in the new issue of the Energy portal Magazine ENVIRONMENTAL PROTECTION