As electricity prices in Serbia have increased several times since 2000, and future potential price increases have been announced, partial energy independence for consumers is becoming more and more attractive. They most often put their trust in the sun – as an unlimited, renewable energy source.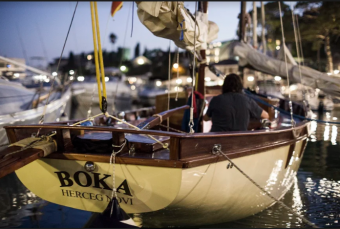 In order to fulfill their wishes for lower electricity bills, citizens need the help of reliable constructors to build a small solar power plant and, at times, bank to back them up. MT-Komex and ProCredit Bank have provided them with just what they need, through a special offer to buy solar systems with the most financially advantageous conditions on the domestic market – interest-free loans without an origination fee.
Interest-free loans are intended for citizens and all interested companies. Besides, agricultural holdings also have the opportunity to receive funding. The experience of the owner of a property in Dec, a small village in the Srem district in Vojvodina, on whose object a small solar power plant was installed, shows that it is also very profitable for farmers to use clean energy from solar panels. He wanted his products to be worthy of the Ecolabel, increasingly valued among consumers. He, therefore, contacted MT-Komex workers with years of experience in the fields of renewable energy and energy efficiency. They are fully trained and certified for the installation of photovoltaic modules with associated equipment, as well as voltage converters and inverters, and they have once again proven their expertise with this unique project – and in the future, they will demonstrate it on the projects of ProCredit Bank clients.
The average price of electricity in our country has increased nine times since the beginning of the century but is still much lower than in other European countries, which makes its further growth more certain. The amount in your monthly electricity bill could, therefore, be more than double. You have the opportunity to prevent this by using solar energy. Don't miss it!
In addition to economic reasons, small solar power plants have environmental justification as well. When deciding between generating electricity from a thermal power plant and a solar power plant, it is clear which one is more environmentally friendly. Also, the latter could be much closer than the former – literally above your head. It reduces technical losses in the transmission of electricity from the thermal power plant to consumers by almost 20 per cent.
Prepared by: Jelena Kozbasic
This article was published in the new issue of the Energy portal Magazine NATURAL RESOURCES, march – may, 2020