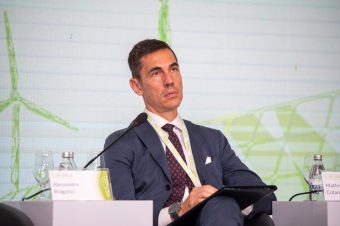 Alessandro Bragonzi, Head of Regional Hub for the Western Balkans, one of the participants in the OIE Serbia 2023 conference, organized by the Association of Renewable Energy Sources of Serbia, wrote for OIE Serbia about renewable sources, the increase of which leads to energy stability.
With cold season approaching, European economies are reevaluating their energy plans, hoping for equally mild winter temperatures as in 2022, even though a lot has been achieved to shore up the energy security, independence and foster the path to decarbonisation. Thanks to the REPowerEU plan, wind and solar generated a record one fifth of EU electricity in 2022 (22 percent), for the first time overtaking fossil gas (20 percent), and remaining above coal power (16 percent), according to the European Electricity Review.
More:
Accompanying infrastructure to enable expansion of renewables
Despite the progress, vulnerabilities in the energy sector remain. Clean energy investments on a global scale need a threefold increase by 2023, if we are to reach carbon neutrality by 2050. Public spending constraints make progress even more challenging. Investments are also hindered by higher upfront expenditures, making the cost of funding a crucial variable for investors, even if this is offset over time by lower operating costs.
Expanding transmission and distribution capacity, building interconnections, and bolstering energy storage capabilities to improve grid flexibility will be key determinants for achieving EU renewable targets of 45 percent by 2030. The European Commission estimates that investments of 584 billion euros will be needed. The International Energy Agency indicates that up to a record 2.6 trillion euros will be invested in energy in 2023.
Climate change and the accompanying extreme weather events may seriously impair these ambitions, insofar as causing severe damages to power lines and energy supply. On top of that, heat waves are increasing the demand for energy for cooling, which represents 10 percent of global electricity demand on average, reaching up to 50 percent in some countries. Prolonged droughts are also responsible for water shortages which are directly affecting hydropower and other electricity production capacities. In 2022, due to extreme droughts across Europe, hydropower generation was the lowest in over two decades.
Initiative for coal regions in transition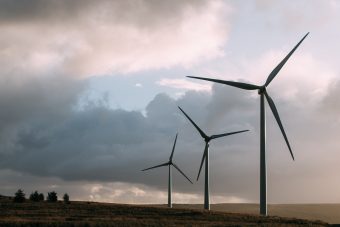 In the Western Balkans, fossil fuels still account for around three quarters of primary energy supply and energy intensity of GDP is still relatively high. When you look at the technical issues associated with the operation of coal plants, high electricity prices, but also the impact of drought on hydropower and the cost of biomass, the pressure to shift to a more secure and diversified energy strategy becomes clear. However, due to limited financial resources and unstable investment climates, the financing renewable energy projects can be challenging, especially for countries with weaker economies.
Further support of policy makers, enhanced public-private collaborations, targeted investments and technological advancements will be decisive going forward. The EU is providing ongoing support for the regional energy transition through the EU accession process that harmonises energy policies, facilitates cross-border projects and fosters market integration.
The Western Balkans is also part of the EU's Initiative for Coal Regions in transition that helps countries move towards a carbon-neutral economy, while ensuring that this transition remains just. Thirteen NUTS-2 regions have been identified as eligible, including Kostolac, Kolubara, Obrenovac and Pomoravlje in Serbia. The country also benefits from the EU energy support package allocated to the Western Balkans in 2022, with an individual allocation of 165 million euros provided for Serbian citizens and companies as response to energy crisis.
Increasing financing targets for green investments
As the EU Bank, the EIB Group is contributing to this just and inclusive transformation through clean energy investments, as key enablerof the REPowerEU plan. In July 2023, the bank approved an increase by 50 percent of the financing targets of the original EIB commitment, thus aiming to achieve up to 45 billion euros until 2027 under this initiative. This additional financing is expected to mobilise over 150 billion euros in new green investments, helping Europe cut its carbon emissions to net zero by 2050.
In the Western Balkans, EIB Global aims to help utilities decarbonize their energy production and to back transmission systems operators in their efforts to integrate renewables in modernised electricity grids. Along with large-scale energy infrastructure, it is providing financing for SMEs and local municipalities for renewable energy and energy efficiency projects through dedicated credit lines available at commercial banks.
Alongside European Commission, the bank will continue to help drive forward EU initiatives, including the Economic and Investment Plan, the Global Gateway and the Green Deal which entail substantial funds towards more secure and sustainable energy system in the region.
Author: Alessandro Bragonzi, Head of Regional Hub for the Western Balkans