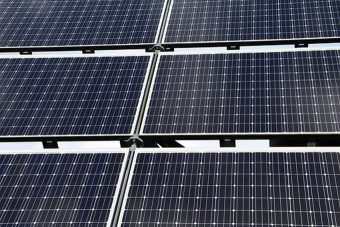 Just two days after US solar installer Vivint Solar announced that it had acquired $100 million in its latest round of financing, the company announced that it was expanding its residential services into Colorado.
When I covered the news earlier this week that Vivint Solar had acquired $100 million in new tax equity commitments from two repeat investors, I mentioned that the company is almost only ever in the news for one of two things — financing rounds and service expansions. As if to prove my point correct, Vivint Solar announced Wednesday that it is expanding its residential services business into Colorado, the country's 11th leading state for solar installations.
Vivint Solar's most recent service expansion was just last month, into Rhode Island, and this latest expansion pushes the company's reach into 17 US states. Vivint Solar has also completed more than 100,000 solar installations across the country, and hopes that moving into such a solar-friendly state as Colorado will only serve to increase that number.
"We're pleased to bring affordable solar energy systems to Colorado as part of our ongoing expansion strategy," said David Bywater, CEO of Vivint Solar. "As experts in designing, installing and servicing solar energy systems, Vivint Solar makes it simple for Colorado residents to go solar, begin generating their own clean energy and potentially reduce their energy bills."
Source: cleantechnica.com