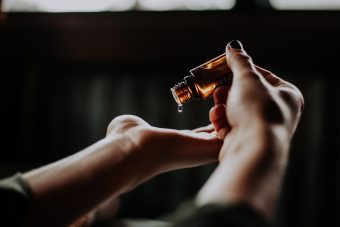 Everyone is exposed to mercury at some level – whether through the food we eat, the air we breathe or the cosmetics that we use. Inhalation or ingestion of large amounts of mercury, however, can lead to serious neurological health implications. Symptoms can include tremors, insomnia, memory loss, headaches, muscle weakness, and—in extreme cases—death.
According to the World Health Organization (WHO), two groups are at particularly risk: unborn babies, whose mothers have high levels of mercury in their blood, and those who are regularly exposed to elevated levels of mercury, such as subsistence fishermen.
To address this global challenge, representatives from governments, United Nations bodies, academia and civil society gathered at the resumed fourth meeting of the Conference of the Parties to the Minamata Convention on Mercury. 
Named after the bay in Japan where, in the mid-20th century, mercury-tainted industrial wastewater poisoned thousands of people, leading to severe health issues that became known as the "Minamata disease"; the Convention aims to control mercury supply and trade, and reduce the use, emission and release of mercury. It entered into force in 2017.
At the conference, which ran from 21 to 25 March in Bali, Indonesia; representatives discussed plansto enhance international cooperation to combat illegal mercury trade and address the health impacts of mercury.
Read the full story HERE.
Source: UNEP