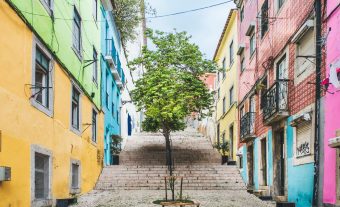 I started my visit to Portugal in Lisbon, one of the world's oldest and most beautiful cities in the world. Thanks to the Pulse of Europe project – Media Trips to the EU, I had a unique opportunity to get to know this country in a completely different way.
During my visit to Lisbon, I learned from the officials that Portugal can teach us how to go through the energy transition in a good way. The energy crisis that strongly shook Europe shows how necessary a safe and reliable electricity supply is. And while many are still trying to find the best and easiest way to achieve a stable supply of green energy, Portugal is largely meeting the energy transition goals.
They get about 60 per cent of their energy from renewable energy sources and predict that this will go up to as much as 80 per cent in two years. Portugal stopped using coal for electricity production more than a year ago when they shut down the last thermal power plant.
They are among the first countries in the world to start building wind farms and are leaders in the use of biomass and solar energy.
IN FOCUS:
Ana Fontoura Gouveia, State Secretary for Energy and Climate at the Ministry of Energy, explains that Portugal started the energy transition more than twenty years ago.
As she pointed out, their big challenge is accelerating the use of renewable energy sources. The most important thing for the country is the secure energy supply and ensuring that the industry has green, reliable, and price-competitive energy. Cooperation with citizens and policymakers is very important in this process so that everyone solves everything together to reduce bureaucracy and eliminate all other problems they face.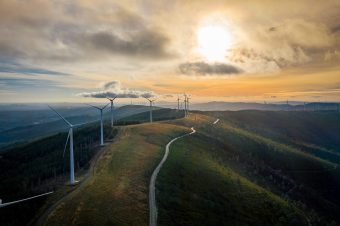 Ana Fontoura Gouveia also points out that it is necessary to expedite the construction of solar power plants and offshore wind farms and that Portugal attracts investors and industries with competitive energy prices.
"Solar power plants are common here, but we also focus on wind farms. Regarding technology related to offshore wind farms, it develops continuously, which we monitor closely. We plan to use it more and more in the future as the price of this technology gradually decreases," says the State Secretary for Energy and Climate at the Ministry of Energy.
Antonio Coutinho, director of innovation at the power company Energia Portugal, explains that innovations are key to the energy transition, and he particularly underlines floating wind farms.
"Energy transition is 'something we must do' because we must stop using fossil fuels and completely turn to renewable energy sources. It is an ongoing process in Portugal; everyone must get involved to put coal out of use. Electrification is the next step, followed by boosting energy efficiency, use of hydrogen, synthetic fuels and others," he adds.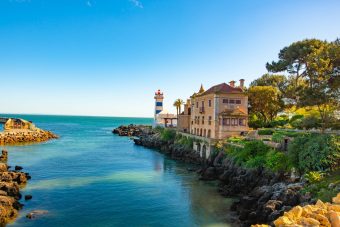 Renewable energy cooperative
Copernicus  is the first renewable energy cooperative in Portugal, which gathers 3,000 cooperative members who, by association, ensure a safe electricity supply.
"This is a new way of producing electricity in communities organized by citizens and different institutions. Their buildings are covered in solar panels. Within a range of two kilometres, they can combine production and generate enough energy for their needs. They can also sell it to people who live nearby and have problems with supply for social reasons," said Rui Valente, director of Copernicus.
He adds they currently have 1,600 customers who enjoy a guaranteed price and says that they are focused on solar energy but plan to use wind energy as well. One thing is certain: they will definitely use and sell energy from renewable sources only.
Prepared by: Nevena Đukić
Read the story in the new issue of the Energy portal Magazine RENEWABLE ENERGY SOURCES