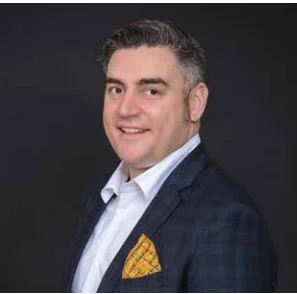 Luxor Solar has been a manufacturer of photovoltaic modules since 2007, with headquarters in Stuttgart, Germany. Their development and design center is also located there, in which they invest two to three million euros per year to provide clients and their users with the best technology for solar power plants of any size, regardless of whether they are residential or large solar parks.
"In the last four years, from the technology of polycrystalline cells, they came to the P TYPE (PERC) technology, which is used successfully to this day. In the Premium segment of our portfolio, we also have modules with N TYPE and HJT technology," said Nino Sijerić, business development manager at Luxor Solar, with whom we discussed the efficiency and advantages of this company's solar panels, as well as why presence on the local market is important when choosing the panel brand.
What are the advantages of your company's solar panels?
Luxor modules are manufactured with state-of-the-art machinery and contain the most modern and efficient cell technology. HJT is currently the most efficient cell technology on the commercial market, providing the best results and module efficiency of more than 23 per cent. As a German company, we provide our users with warranty conditions valid in Germany, so our client or Luxor module user has greater legal certainty. If the irregularity of the module in production turns out, it is easier for users to get their legal effect. Our guarantees in the Premium segment of our modules are 30 years on the product and 30 years on the production. Depending on the technology, this means guaranteeing, for example, for HJT modules, 93 per cent of the nominal power of the module after 30 years, which you will not find in any of our competitors, regardless of whether they are from Europe or Asia.
IN FOCUS: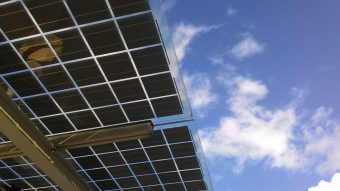 What does the solar panels' efficiency depend on?
Cells are the heart of every module or panel; in this sense, the type of cells you use in the production of the module also defines the module's efficiency. We offer our users P TYPE modules (PERC) or P type, which has turned out to be the most economical variant so far. Still, we are currently in transition, and a new generation of cells is competing, the so-called N TYPE cells (or N type), which offer greater efficiency, better temperature behavior and less degradation during the warranty period. However, HJT is currently the most efficient cell technology on the commercial market, providing the best results and module efficiency of over 23 per cent.
Why is the presence of producers on the local market important when choosing a brand of solar modules?
Our clients or users see the solar power plant as an investment for the future. Every investment, including a solar power plant, requires certain security. Of course, clients and users look at references and power plants in operation, ask questions, and get information to find the best solution and the highest quality photovoltaic modules. Luxor modules have been installed in Serbia and the region since 2011 – we have been present for more than 12 years. So, financial institutions in the local area and region already have experience with Luxor modules, and it is easier for them to approve loans in some cases for projects with Luxor modules. Logically, a client or user will prefer to opt for a more locally present brand. For two years in a row, we are the TOP BRAND PV in the module category in Serbia and 10 other countries in the region https://www. luxor.solar/en/news-details/11-joint-forces-for-solar-global-seals-2023.html
Cheaper modules will be found, but the big question is whether they will be better than the Luxor module in terms of efficiency, warranty, electricity production, and according to references in the Balkans for a solar power plant that produces electricity for a guaranteed life of 25 years. Whoever opts for safety and quality opts for Luxor panels.
Interviewed by: Mirjana Vujadinović Tomevski
Read the story in the new issue of the Energy portal Magazine RENEWABLE ENERGY SOURCES