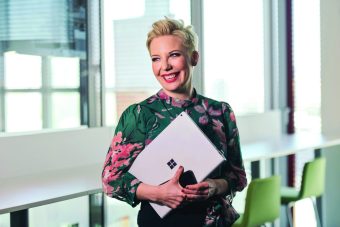 At Microsoft, sustainability is at the heart of the business, and the success of the sustainability concept depends on the company's entire value chain. Sustainability is a responsibility but also an opportunity. It is, in fact, the only way forward.
When we think about what we can do to prevent further climate change, we also find solutions to other challenges. For example, the digitalization of services automatically uses less paper and creates less waste, hybrid work brings us fewer trips, more time and faster collaboration, reducing air pollution affects the number of health problems, and energy-efficient buildings lead to a better quality of life. In a report by the World Economic Forum, climate protection is a mandatory part of business strategy.
Companies that base their strategy on sustainability create a long-term competitive advantage. This is how Tatjana Skoko, Sustainability Lead at Microsoft SE, discussed how Microsoft supports the Global Sustainability Strategy. For our Magazine, Tatjana explained how they help clients improve the path to sustainability and how they empower companies to become more sensitive to the topic of sustainability. Then what they base innovative projects on, as well as how advanced technology enables access, analysis, and use of global data on Earth.
IN FOCUS:
EP: What are the goals set by the Global Sustainability Strategy?
Tatjana Skoko: Climate change is a real challenge, and it is important to act immediately. Microsoft is committed to sustainability and has made considerable progress in reducing carbon emissions, increasing renewable energy use, and innovating in environmental data science to accelerate the progress. But it is clear that we need to do more. Moving forward, we have a vision of sustainability at our company's core – embedding it into all our technology solutions and incorporating them into our environmental work. Microsoft is making ongoing investments to support new research and development, innovation, and progress across all aspects of our business. Sustainability is present in everything Microsoft does. As a company, we have committed to becoming carbon negative by 2030, achieving zero waste production and positive water usage, and offsetting all greenhouse gas emissions produced since our founding by 2050.
EP: What is the Microsoft Cloud for Sustainability initiative based on?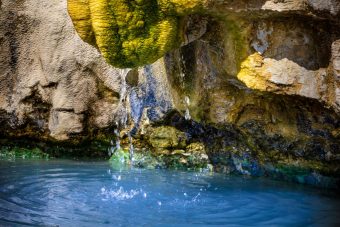 Tatjana Skoko: Our products and services are built with sustainability in mind. With Microsoft Cloud for Sustainability, we help customers advance their sustainability journey by integrating environmental, social, and governance (ESG) capabilities across the Microsoft Cloud portfolio with solutions from our global and local partner ecosystem. It can help organizations improve business processes, reduce environmental impact, identify opportunities to build more sustainable IT infrastructure, create greener value chains, and automate carbon accounting and reporting.
As part of our Microsoft Cloud for Sustainability platform, we offer solutions enabling organizations to progress on their sustainability journey. It includes the Microsoft Emission Impact Dashboard, where customers using Microsoft Cloud can measure and report data on carbon emissions reduction.
Microsoft Sustainability Manager enables organizations to track, report, and reduce environmental impact through automated data integration that provides clear insights. This solution accelerates data integration, calculation, and reporting throughout the organization and the entire value chain. Currently, the focus is on reducing carbon emissions, while waste and water management are expected to be included soon.
EP: What is most important in implementing sustainability goals?
Tatjana Skoko: Digital innovations will play a crucial role in helping organizations reduce energy consumption, optimize resource utilization, and make informed decisions based on relevant data.
Data-driven organizations empower leaders and employees to make smarter decisions that improve business and sustainability outcomes. By harnessing data from across the enterprise and using artificial intelligence to create a layer of intelligence, companies can better translate insights into action, helping to drive sustainability, operational efficiency, growth opportunities, impact monitoring and reporting, and, ultimately, value creation.
Interviewed by: Mirjana Vujadinović Tomevski
Read the story in the new issue of the Energy portal Magazine ENVIRONMENTAL PROTECTION